Earthborn Alternatives
Regular price
Sale price
$42.99
Unit price
per
Sale
Sold out
1 daily pill contains 5mg of Oleocanthal, the equivalent of 5 tablespoons of olive oil.
Clinically proven to support heart health, brain health, and longevity.
$42.99 - Free Shipping
Share
View full details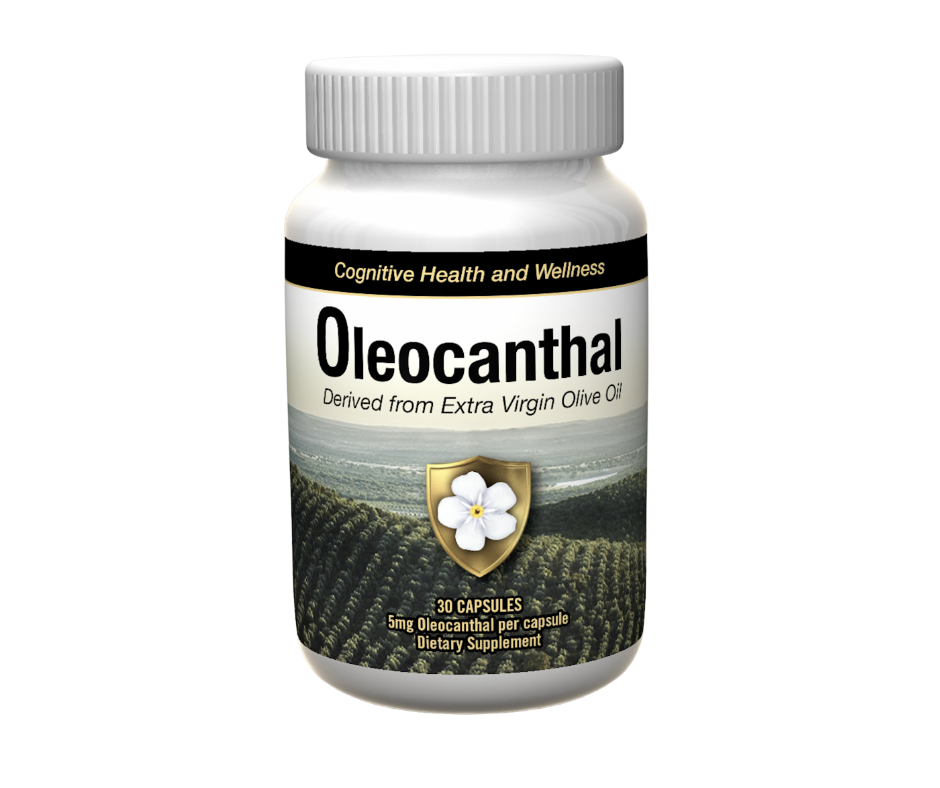 Clinically proven to support heart health, brain health, and longevity.
Details

If you could bottle up the healthy benefits of the Mediterranean diet, Oleocanthal would be it.

This powerful antioxidant is found in high-phenolic extra virgin olive oil and has been shown to provide a host of health benefits, from reducing inflammation to protecting against heart disease and reducing cognitive decline.

Over recent years oleocanthal has become a compound of interest in the search for naturally occurring compounds with pharmacological qualities.

But what exactly is Oleocanthal?

It's a compound that gives good olive oil its characteristic pungent taste and distinctively sharp aftertaste, also recognized as the classic "peppery" feeling that you get when you consume good olive oil.

Oleocanthal has been demonstrated to have potential neuro-supportive properties, helping to reduce age-related cognitive decline by supporting neurovascular health.

This has been supported by population-based studies indicating that the Mediterranean diet, rich in olive oil and monounsaturated fats, protects against age-related cognitive decline.

Studies have shown that Oleocanthal has anti-inflammatory properties similar to ibuprofen, making it a natural way to reduce pain and inflammation. In fact, some researchers believe that Oleocanthal may even be more effective than ibuprofen at combating inflammation!

Oleocanthal has also been shown to protect against heart disease by helping to keep cholesterol levels in check and keeping blood vessels healthy. And because it's an antioxidant, Oleocanthal can help to protect your cells from damage caused by harmful free radicals.

So if you're looking for a powerful way to boost your health, look no further than Oleocanthal. This natural compound has the power to improve your overall health and well-being!
Ingredients

Oligen-PF:

(Extra Virgin Olive Oil Extract containing Oleocanthal (standardized to 5mg/serving), Hydroxytyrosol, Tyrosol, Oleuropein and Oleuropein Aglycone).

Other Ingredients:

Vegetable Hypromellose (Capsule shell), Microcrystalline Cellulose, Propylene Glycol, Magnesium Stearate and Silicon Dioxide.